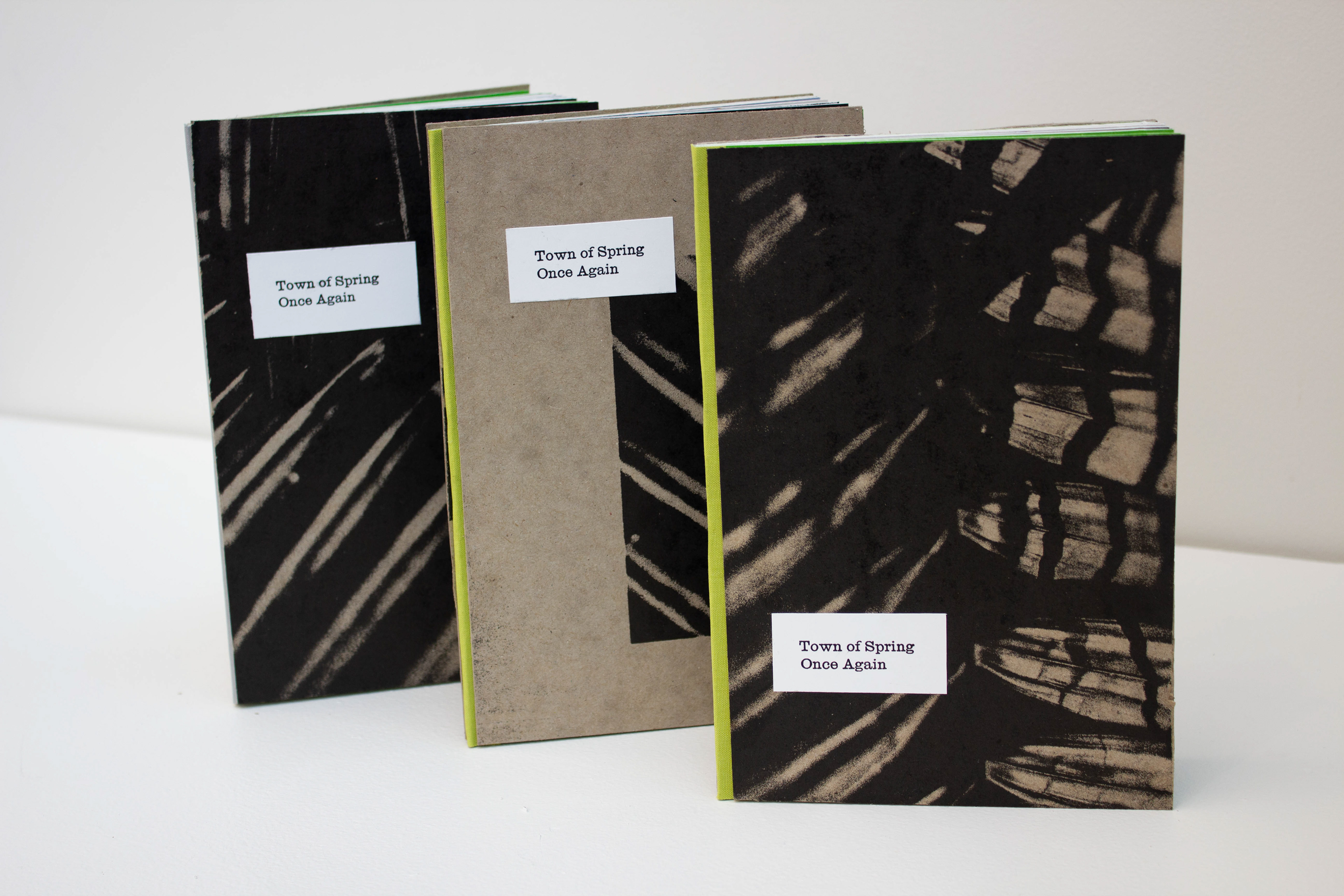 'Spring is always like what it used to be.' 
Said an old Chinese man. 
Rain hissed down the windows. 
Longings from a great distance. 
Reached us.
Inspired by the poem
A Town of Spring Once Again
by Anne Carson (seen above), this book explores concepts of family, familiarity and, of course, spring. Color photographs were printed via inkjet, and black and white images of palm leaves were printed via pronto plate. All text is letterpress, set and printed by hand.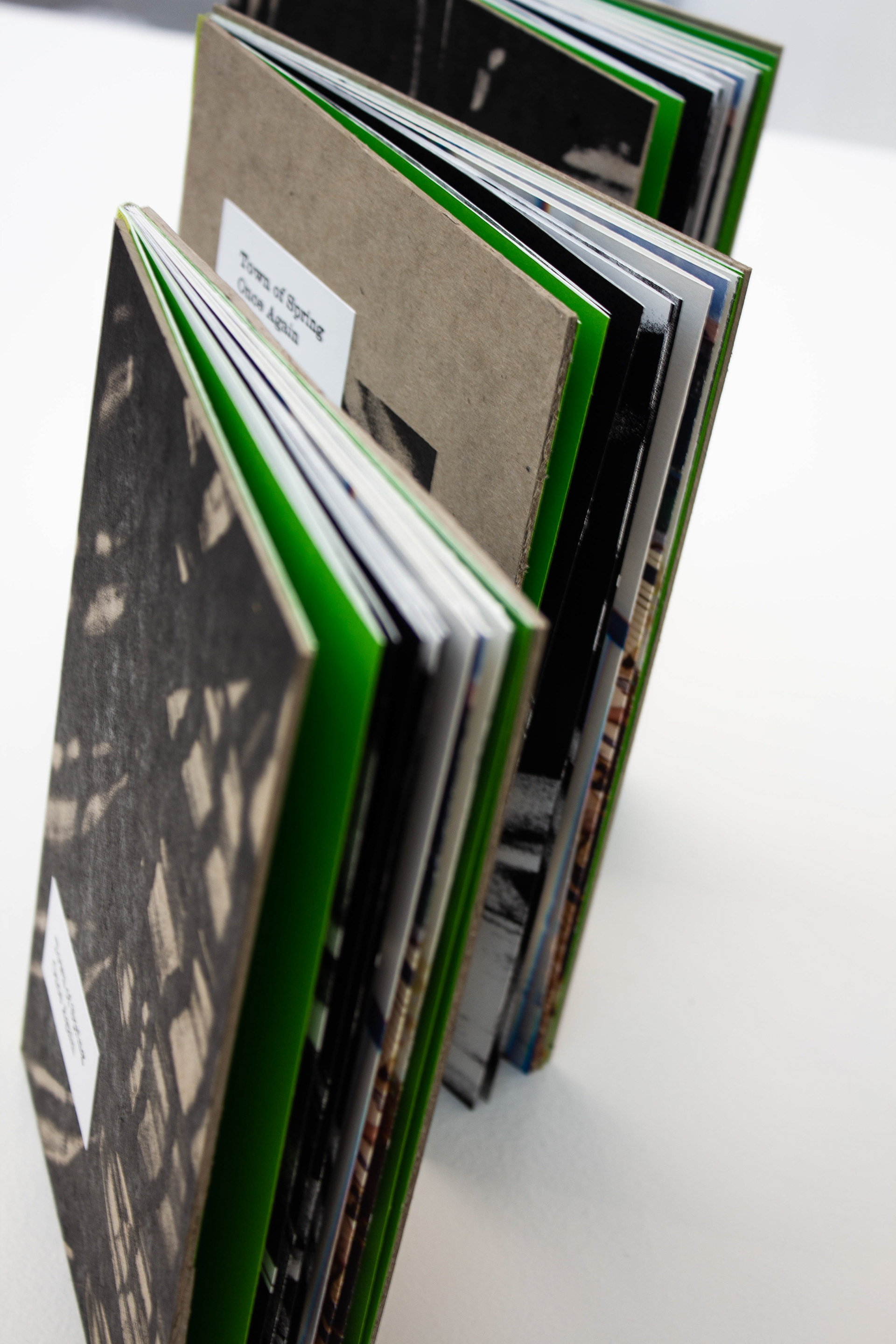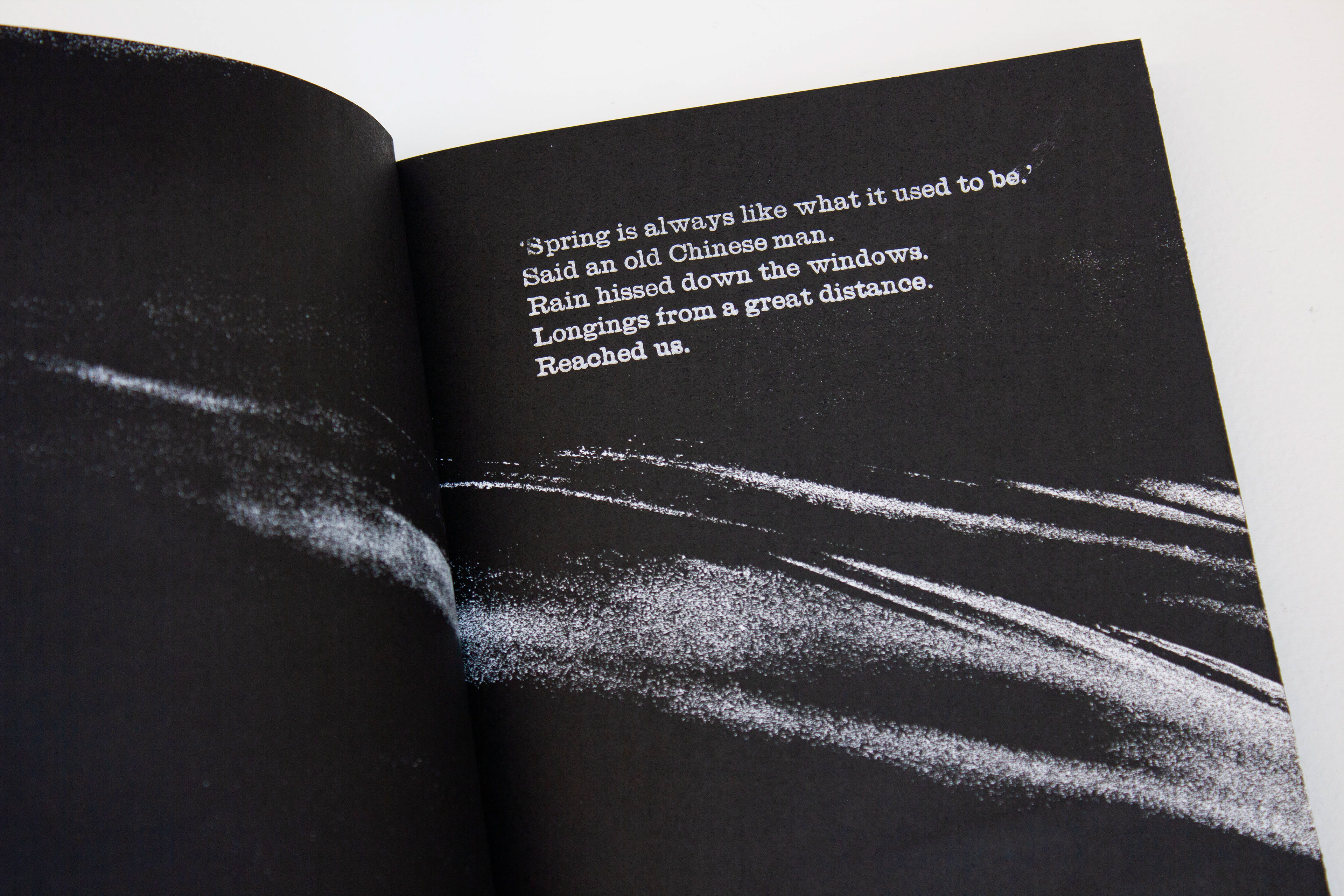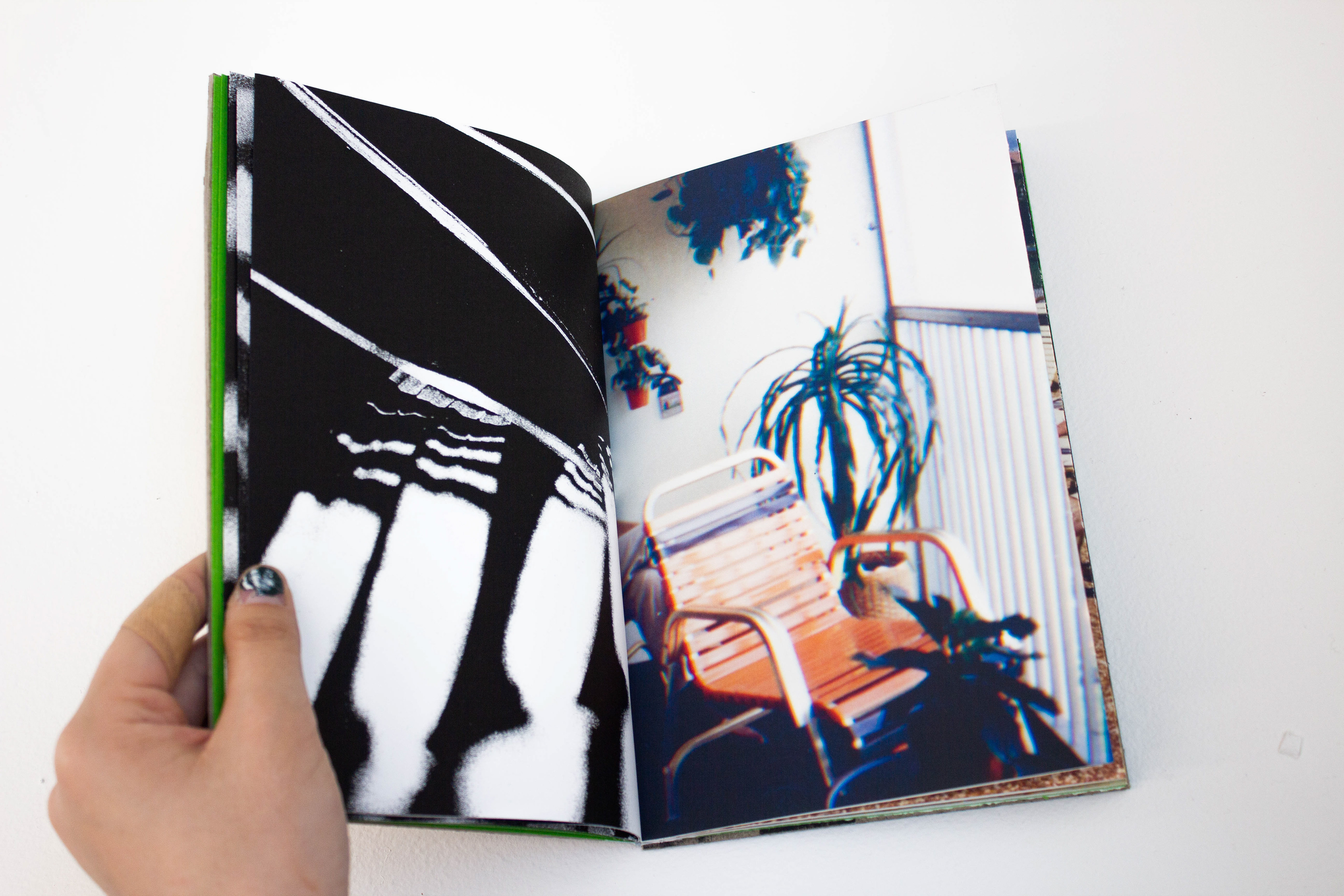 Process
After I read Carson's poem, I was drawn to the ideas of memory, nostalgia, nature, and perception. The descriptors that Carson used stood out to me for their tactility and texture. As I thought more on the work, I began to think of how our past is recycled in our everyday thoughts, actions and words. 
With this idea in the back of my head, I began to explore different visual pathways for expressing my interpretation of the poem. I was initially captured with the dreaminess of the work, and played around with abstract collages and the creation of dreamscapes. However, I felt that this approach did not draw in my own personal interpretation of the poem, so I decided to recycle parts of my own past. I chose images of palm fronds I had taken years ago, and paired them with images of my grandparents at their retirement home in Florida, which were only recently shared with us by a family member. These images held vestiges of my own past, and represented the juxtaposition of abstraction and reality that I was beginning to be more drawn to. 
To create a specific experience of Carson's work, I focused on order to create a abstracted narrative for the reader to follow along with. The poem is printed in the beginning to offer a framework for the viewer to contemplate the following images. However, this framework is malleable—the poem is not repeated throughout the book to give the images a chance to influence the reader's interpretation. Each type of image is placed together to give the reader a chance to understand the poem within two contexts, almost as if they are reading two different books. Yet these two worlds collide in the middle of the book, giving the reader a comparison of imagery to deepen their understanding of the poem, and the experience of the book. The book moves from abstraction to a specific reality, leading the reader on a seamless journey to their individual understanding of Carson's work, and offering a glimpse into my own perspective on the poem. 
I enjoy playing with an abstracted reading experience to slow down the reader and offer a space for new ideas to be created and interact with each other. I am excited to explore the potential of photo books more in the future.