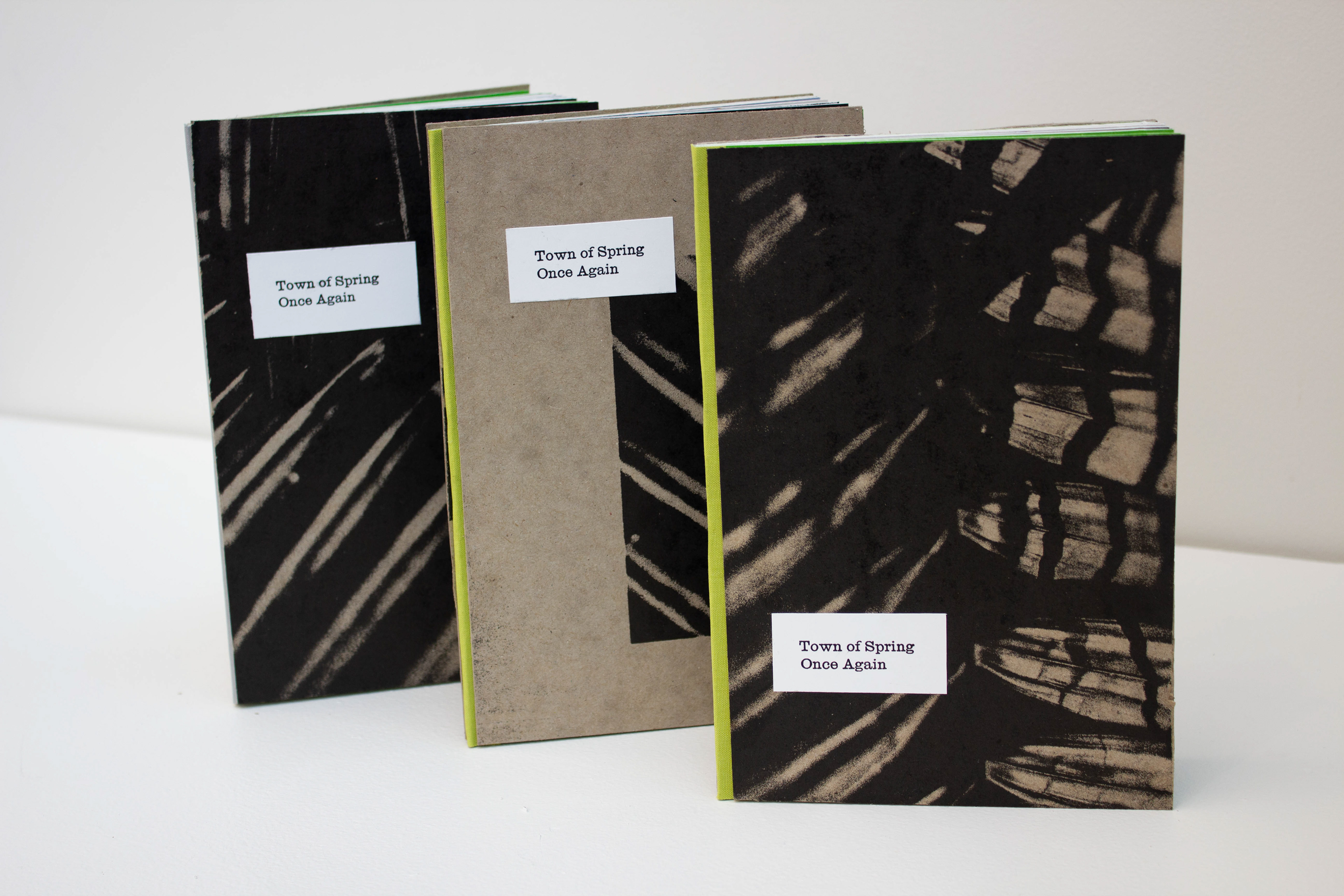 'Spring is always like what it used to be.' 
Said an old Chinese man. 
Rain hissed down the windows. 
Longings from a great distance. 
Reached us.
Inspired by the poem
A Town of Spring Once Again
by Anne Carson (seen above), this book explores concepts of family, familiarity and, of course, spring. Color photographs were printed via inkjet, and black and white images of palm leaves were printed via pronto plate. All text is letterpress, set and printed by hand.